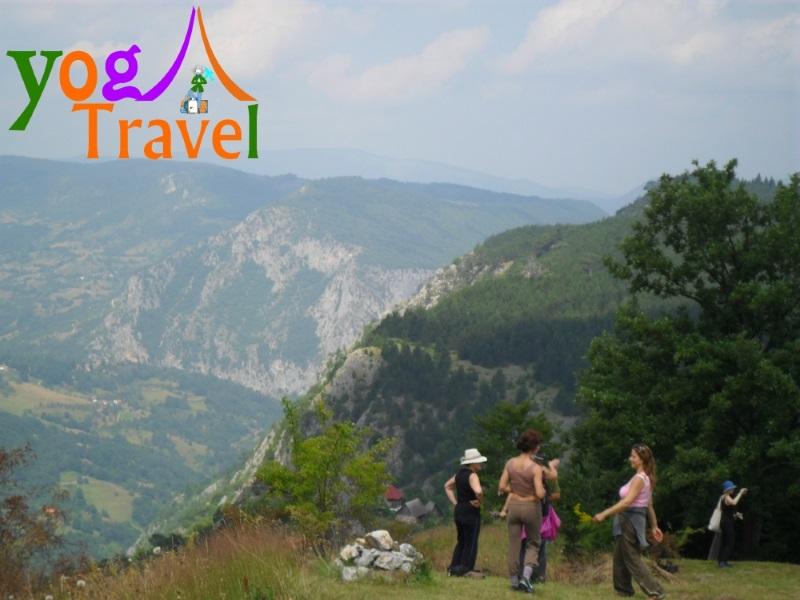 Go back to where you belong – to yourself!
10. 07. – 20. 07. 2015.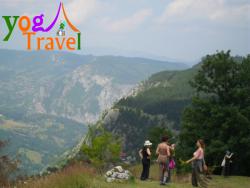 Only when we find ourselves in unspoiled nature, when we hear the nature's silence (not because of absence of noise, but absence of thoughts) we realize the noise is in our head. That is the place where we have to start in search of ourselves. Learn how to stop this inner contamination!
Exclusive yoga vacation on the altitude of 1300m in  utterly unspoiled nature (no electricity, far away from the urban way of living), on a mountain near Prijepolje (Between Zlatar and Durmitor)  – only for true and sincere self-seekers.
Accommodation in authentic mountain environment, healthy organic food, spring water, yoga classes (both in Serbian and English), meditation school, vegetarian cooking course, course of sprout making, (which we later eat).
The arrangement includes: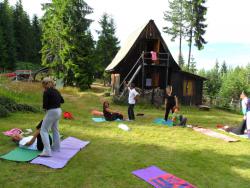 Transport from Belgrade to Prijepolje (or in your own arrangement)
Transport from Prijepolje to the camp (minibus) 33 km and transport back to Prijepolje. Accommodation in three bed rooms (bring your own bed sheets and towels)
Full board, three meals, organic vegetarian food (professional cook)
Yoga classes, certified instructors
Organized walks, trekking, mountain climbing with guides (plus a snack)
ALL THAT FOR ONLY 250 euro!
Payment can be made in two installments. The first installment by 15. 04. and the second one before coming to the camp or at the camp after you have arrived.
Reservation in the amount of 30% must be paid in advance.
Set off: 10. 07. from Belgrade in the morning or by mini bus from Prijepolje (bus station) around 17.00. Return: 20. 07. after breakfast (transport to Prijepolje or to Belgrade)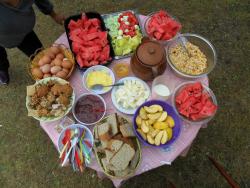 Suggested schedule:
6.00 6.30              get up, hygiene
6.30 – 7.30           tea, coffee, honey, milk
8.00 – 10.00        yoga class (English-Serbian, Slavica)
10.00 – 11.00      breakfast (buffet)
11.00 – 17.00      day activities: walks, trekking, sunbathing, picking wild berries, medical plants
17.00 – 18.30      yoga class (Bojana)
18.30 – 19.00      evening meal
19.00 – 20.00      free time
20.00 – 21.00      meditation / spiritual workshops (English-Serbian, Slavica)
21.00     bedtime
Additional info:
Accommodation: beds, blankets and pillows are provided. Each participant should bring their own sheets, pillow cases and towels.
There are a few yoga mats in the camp, you can bring yours if you wish.
Make sure you bring warm clothes and comfortable walking shoes.
~~~~~~~~~~
Payments should be made on the account:
RAIFFEISEN BANKA AD
BEOGRAD, RS
FABIJAN PERISKIC, SOMBOR, S. RADOSAVLJEVICA 24
IBAN: RS35265022000000749687
SWIFT CODE: RZBSRSBG
or in person, if you are in Belgrade.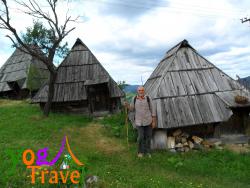 For payments from abroad the most convenient possibility is by the Western Union on the above address.
INFO:    Gospava Karaklic (Bojana)
061-615-44-98;   063 88 66 493;   065 319-50-36,                                             
mail: Bojana.karaklic@gmail.com
Facebook; Bojana Karaklic,                                                                                                                            
Skype address: Bojan1954.
JogiF